Union training assistance program (utap)
Union Training Assistance Programme (UTAP) is an individual skills upgrading account specially for NTUC Union Members. To encourage skills upgrading, a training benefit of $250 is given to each NTUC member to defray the cost of training.
NTUC members enjoy 50% unfunded course fee support for up to $250 each year when they sign up for courses supported under UTAP.
Terms and conditions apply. Visit UTAP website for more information.
All courses offered by APRO Training Centre are eligible for claim under UTAP.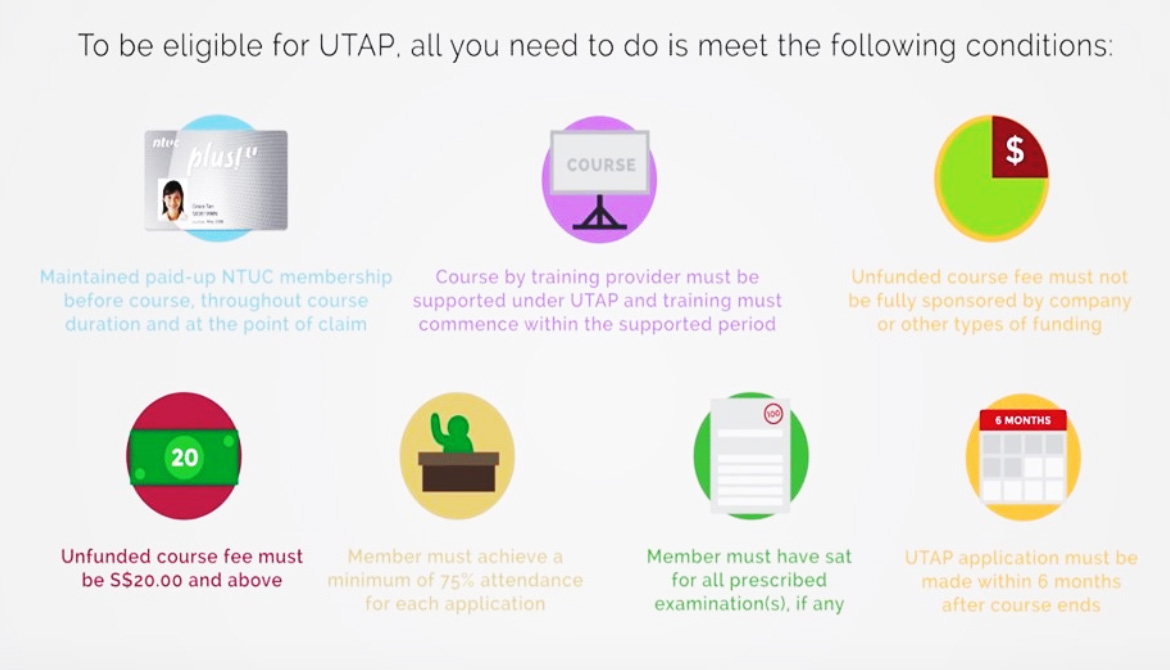 How to make a UTAP Claim: